Our Lady of the Pillar Church ~ Nuestra Senora del Pilar
1622 West 6th, Santa Ana, CA  92703  (714) 543-1700

Knights of Columbus - Council #9210

Our mission is to serve the needs of our parish and
support the various ministries of our church.

Catholics are searching for ways to further develop the ministry of our Church.
If these good intentions are going to bear fruit, if the Church is going to not only exist, but thrive in today's society, men and women throughout our communities must come forward and take an active part to serve the needs of our church and its members.
Far more action of an ecumenical nature is needed. As Knights of Columbus, our prime responsibility is to encourage and promote that action.
The lay apostolate must respond to the constant call for active involvement in the work of the Church. Your council has the numbers, the organization, and the communication ability to get involved and spread the word throughout the Christian community.
Appeal for greater unity, understanding and ecumenism among all religions. Initiate those programs through which members can practice their Catholic duties in the fields of charity, devotion and education.
Strive to sponsor activities which enable the individual Knight to set a constant and worthy example as an ideal Catholic to his family, his community and his fellow members.



The Knights of Columbus Council #9210 of
Our Lady of the Pillar Church
is called to be a Quality Institution
that genuinely lives out
the objectives of Columbianism



Charity:  We serve a growing number of people and causes important to Our Lady of the Pillar Parish in Santa Ana, California with an emphasis on truly making a difference. We place a high priority on serving our youth, particularly those with special needs.

Support for our church is always at the forefront of our attention, including the work and comfort of our bishops, priests and those in religious life and formation. In each of our charitable activities, we demonstrate reliable efficiency and effectiveness. We always give respectful credit to those who aid us in our work. While desiring to unceasingly demonstrate our love of neighbor, our focus on family requires that we neither forget that "charity begins at home" nor the appropriate needs of the employers and others that provide for our own families.

Our Catholic faith teaches us to "Love thy neighbor as thyself." Members of the Knights of Columbus show love for their neighbors by conducting food drives and donating the food to local soup kitchens and food pantries, by volunteering at Special Olympics, and by supporting, both spiritually and materially, mothers who choose life for their babies. Knights recognize that our mission, and our faith in God, compels us to action. There is no better way to experience love and compassion than by helping those in need, a call we answer every day.


Unity:  By realizing substantial achievements through our united action, we seek to have all members, and their families, share pride in our institution and dedication to its goals. By working to faithfully live in accordance with our shared values, and by demonstrating concern for individuals, we will continue to make Council #9210 a quality organization with which to be associated. We expect each of our members to play a leadership role, suitable to their individual gifts, in some aspects of our work each year and to support the Order's charity drive each fall. We recognize and reward the contributions of individuals throughout our organization.
None of us is as good as all of us. Members of the Knights of Columbus all know that – together – we can accomplish far more than any of us could individually. So we stick together and we support one another. That does not't mean that we always agree or that there is never a difference of opinion. It does mean that – as a Knight of Columbus – you can count on the support and encouragement of your brother Knights as you work to make life better in your parish and community.
Fraternity:  The Venerable Michael J. McGivney founded the Knights of Columbus, in large part, to provide assistance to the widows and children left behind when the family breadwinner died – often prematurely. The Order's top-rated insurance program continues to do this today, as do individual Knights, who last year gave more than 10 million hours of their time to assist sick and/or disabled members and their families. In the Knights of Columbus, we watch out for and take care of one another.

Our members expect to enjoy camaraderie and increasing ties to the community through contributing to the success of our efforts. Recalling our Order's origin as a mutual benefit society, we seek to be a valuable and ongoing source of respectful support for the appropriate aspirations of each others' families. As brothers, our members are especially encouraged to become well-acquainted with the families of fellow members. We promote the ongoing growth of authentic caring within our membership by sponsoring social, recreational, service and spiritual programming. Mindful of the unrelenting flow of sand through the hourglass, we both honor fallen brothers and pay heed to the needs of their survivors.
Patriotism:  We take an active role in the development within our region of an increasing appreciation for the duties, responsibilities -- and blessings -- that flow from our republican form of democracy. While we robustly support the participation of our members and their families in the governmental process, we nonetheless strictly forbid the introduction of political partisanship into our brotherhood. We remain watchful for opportunities to appropriately honor our fellow countrymen at arms, or otherwise promoting domestic safety and tranquility, and seek to support the success of their missions whenever possible.


The Our Lady of the Pillar Council #9210 of the Knights of Columbus was originally founded in 1984 and re-activated in 2010 with a blend of new and re-activated members. We are working to widen our reputation as a quality association of practical Catholic gentlemen committed to striving in the light of the Holy Spirit for the benefit of our members, our families, our faith community and the society in which we all live.
Find us on Facebook at
Knights of Columbus - Council #9210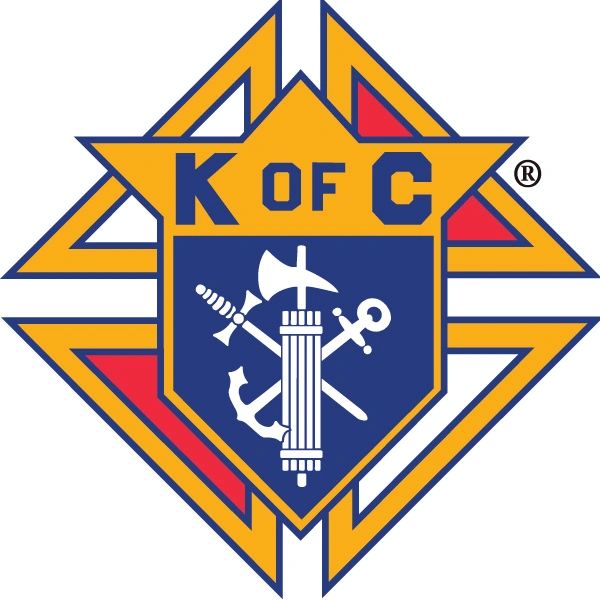 Return to Home Page
MEMBERSHIP INFORMATION

Membership in the Knights of Columbus is open to men 18 years of age or older who are practical (that is, practicing) Catholics in union with the Holy See. This means that an applicant or member accepts the teaching authority of the Catholic Church on matters of faith and morals, aspires to live in accord with the precepts of the Catholic Church, and is in good standing in the Catholic Church.
STEPS TO BECOMING A KNIGHT OF COLUMBUS
Have a conversation with one of our Knights of Columbus in your parish.
Contact Frank 'Paco" Licea at (951) 213-9131 for more information.
Complete a Membership Document - our Knights usually have a form readily available or can get one easily.
Attend the next initiation meeting & ceremony in our parish.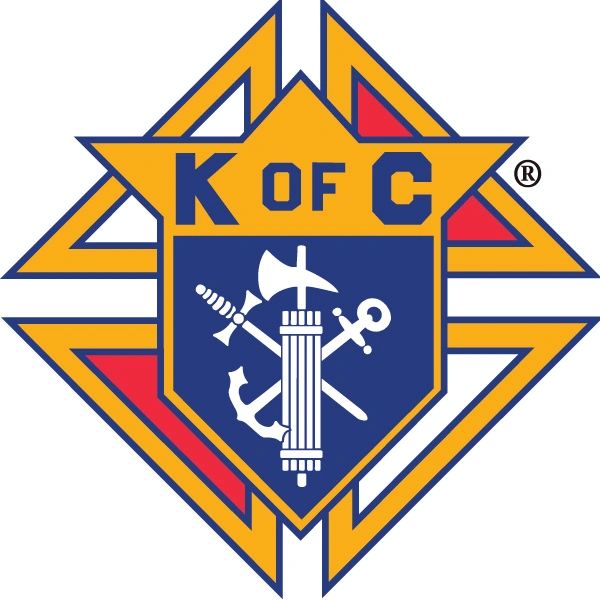 Return to Home Page

LOCATION

Our Lady of the Pillar Church ~ Nuestra Senora del Pilar
1622 West 6th, Santa Ana, CA  92703
(714) 543-1700
Facebook at Knights of Columbus - Council #9210
Our Lady of the Pillar - Google Map Click the Link